Hello!!! 🙋‍♀️Hoping you're well! I am very excited about Xamarin Forms version 5.0. For this reason, I could not contain myself to publish this important news!
This time I wanted to express the information with an infogram. Infographics help us make information more visual and effective. Besides that, we can read and understand information simpler and faster!
---
Now, Let's know more about Xamarin.Forms 5.0 version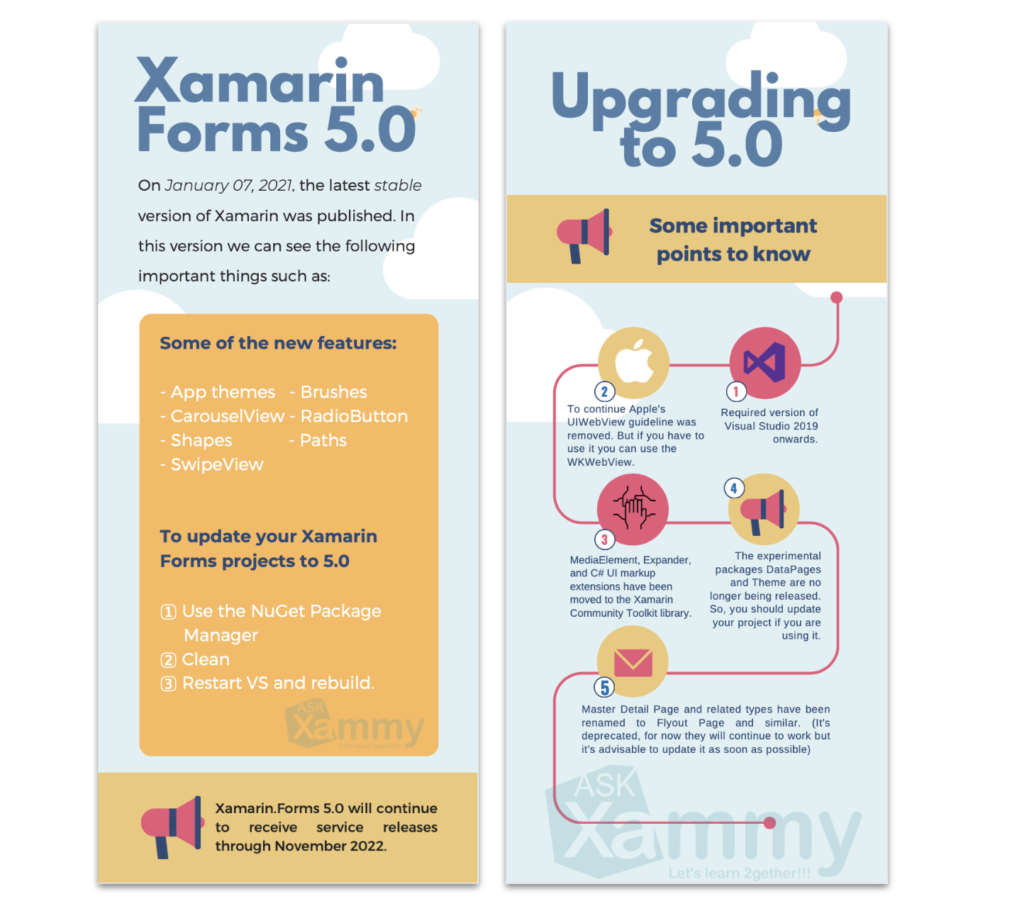 You can check the official blog, to see more information about the amazing work made by the  Microsoft Team and the wonderful Xamarin Community!
🔗 https://devblogs.microsoft.com/xamarin/xamarin-forms-5-0-is-here?WT.mc_id=DT-MVP-5003353
---
And done! Now, let's update Xamarin Forms 5.0
Thanks for reading