Event name:                                  vOpen Tech
Talk name:                                     Panel of women in technology
Language:                                       Spanish
Date:                                                 November 03, 2020
Place:                                                Online
Some of the participating country:                Dominican Republic 🇩🇴, Peru 🇵🇪,  Argentina 🇦🇷, Colombia 🇨🇴
---
On November 3, I had the honor of participating with wonderful women role models in the world of technology! Brilliant women like Fatima Blancas, Mayra Badillo, Guada Casuso, Alma Marquez, Inés Casares and Ivana Tilca!
It's a great pleasure to participate in these spaces, thanks to our stories, experiences, we can make more girls in technology feel motivated and identified, and by teaching them well, they are alone, that many of us had experiences like those people who were watching us at that time and we were able to get ahead !!
The trick is to never give up and say goodbye to fear!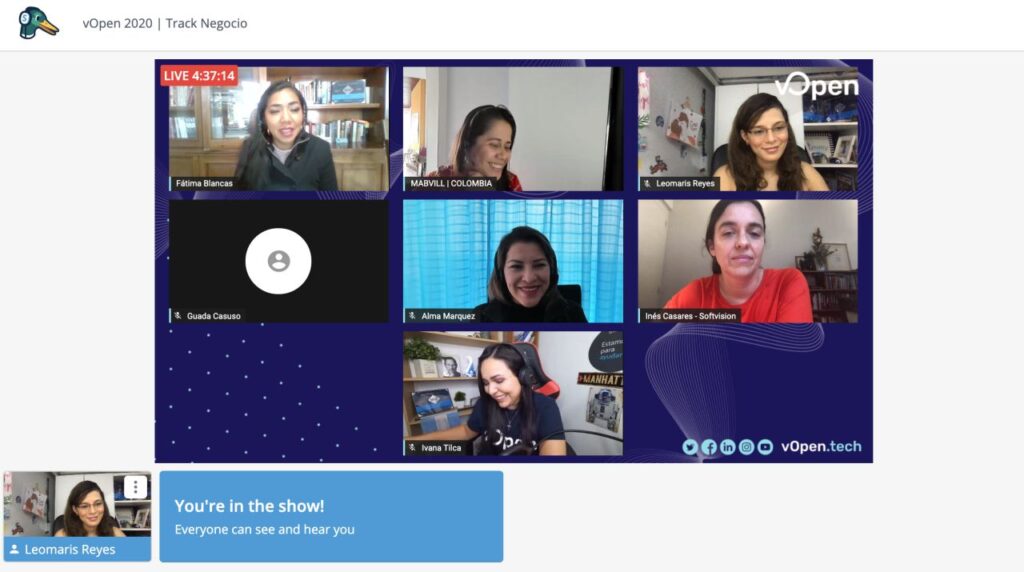 ---