---
Event name: Women changing the world by Mujeres Tics.
Panel name: Dominican MVP Girls panel
Language: Spanish
Participating country: Dominican Republic ??
Place: Instituto Tecnológico de Santo Domingo INTEC
---
On March 23, our community Mujeres Tics, a community that seeks for the inclusion of women in technology in Dominican Republic, hosted an event called Women Changing the World. I participated in the Dominican MVP Girls panel where I had the honor to share stage with two great tech girls. We talked about our professional life and gave recommendations, aiming to motivate both women and men to contribute their grain of sand to the society by teaching and sharing their knowledge with others.
Panel members:
? Julissa Mateo (Moderator): President of Mujeres Tics and System Engineer. She works for the development and inclusion of women in technology.
? Leomaris Reyes (Panelist): Vice-President of Mujeres Tics , Microsoft MVP, Software Engineer and technology speaker.
?Charlin Agramonte (Panelist): Microsoft MVP, Software Engineer, Co-Founder of CrosGeeks and with a Masters Degree in Advanced Mobile Applications.
? Elena López (Panelist): Microsoft MVP, Systems Engineer, Co-Founder of "Soluciones Tecnológicas Integradas – STI".
---
Women changing the world event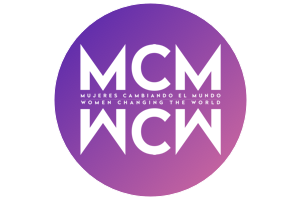 Every year Mujeres Tics organizes events with different thematics. Last year was dedicated to the entrepreneurial woman. This year, it was Women Changing the World. The goal is the inclusion of more and more girls in the science and technology.
---
Why a panel only with Dominican MVP women? ?‍♀?
As we all know these kind of events are filled with men, our objective was to show girls that girls can also participate, be involved and thrive in a technology field, we can then, together make great changes in the world! ?
This panel was just with Dominican MVP women because we have very few women in technology and this panel is a way to motivate girls to be involved in this beautiful area. And nothing better than to put women who not only have been an entity of change in the Dominican Republic but have been recognized by Microsoft Corporation as Valuable Professionals.
Charlin, Elena and I, spoke about the challenges that we have as women in the field, the tips that we recommend to be involved in the technology world among other things that have helped us in our professional life.
---
Thanks for reading!!! ?
.