Program name:                               DigiGirlz
Language:                                         Spanish
Place:                                                 Santiago, Dominican Republic  
---
On March 13 I was invited to participate in an event Hosted by Microsoft called DigiGirlz, it was an amazing experience and I want to share with you about it, what it is and what it meant to me. This post will be devided in the following short topics:
? About DigiGirlz
? The event
? My participation
---
About DigiGirlz
Before making a summary of my participation in the event, I want to talk a bit about the program. DigiGirlz is part of Microsoft's YouthSpark program where middle and high school girls get the chance to learn about careers in technology, connect with Microsoft employees, and participate in hands-on computer and technology workshops.
Personally,  since I met this program, I really LOVE the beautiful work DigiGirlz do, I also love the images that define the program, in this post I will share you my favorite. ?
For more information, you can enter the program's official page.
---
DigiGirlz in Santiago – Dominican Republic 
Santiago, Dominican Republic, is a rural zone that does not have enough communities to encourage girls to pursue a career in technology. Microsoft with the DigiGirlz program gave these girls the "Code hour" course and this Wednesday 23, was the final workshop day of the event and the delivery of their diplomas.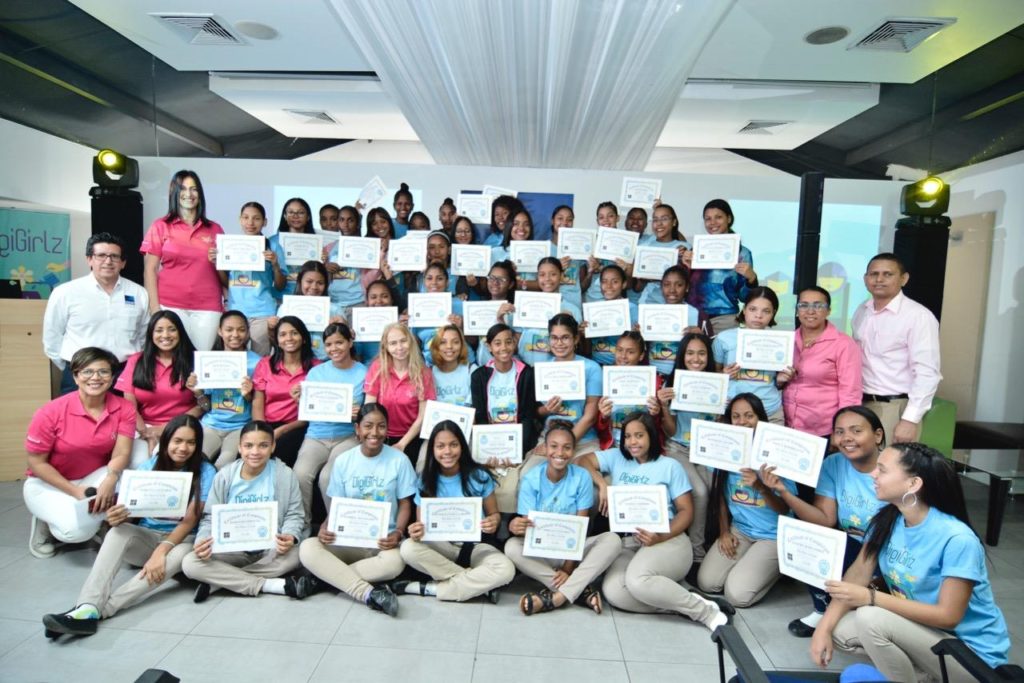 Beside this, various experts spoke about some important technology topics such as:
? Artificial Intelligence –  By: Mabel Gerónimo – Technical Solution Professional in Microsoft.
?Women Coding world –  By: Adriana Selman – CEO from CodingSpaceRD program.
? Proyecting your professional imagen in the internet –  By: Me ?
---
And that's not all.. We had a party!!!  ?
Because learning is also fun, we were also dancing with the "La Pandilla" youth who added more energy to the event.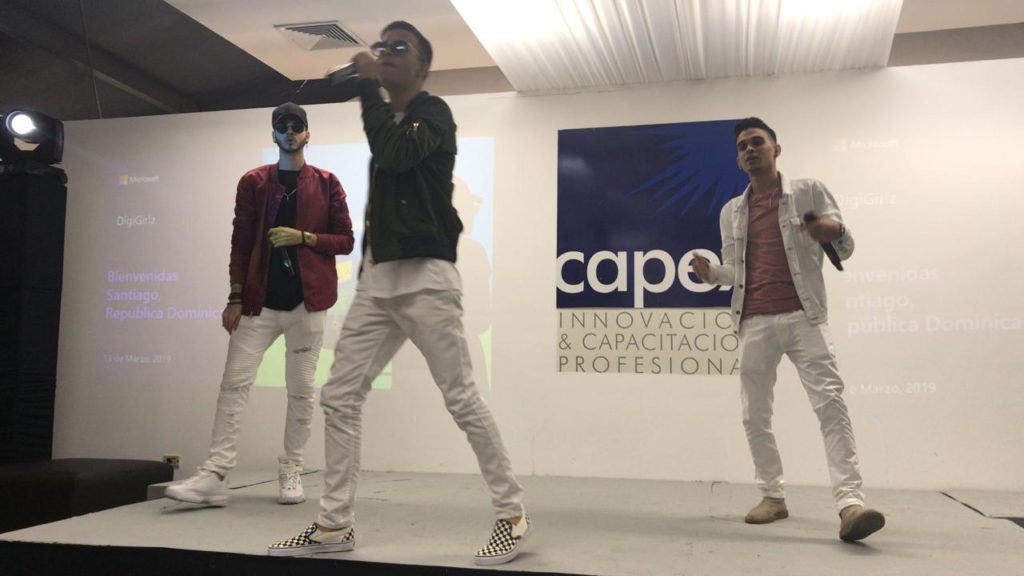 ---
My participation
In this event I spoke about how important is your social network presence for a good professional image, and how can you benefit from it.
I divided the topics in the following parts:
? Finding my objetive
? Looking for the right  name for my networks
? I can have my own blog!
? Having my YouTube channel
Thanks for reading!!! ?